Our Team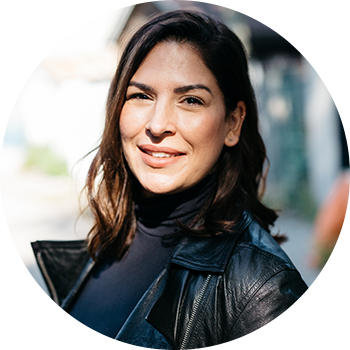 Dr. Andrea Gelinas
Having lived in Mexico, South Korea, the Philippines, and the United States, Andrea Gelinas has done her fair share of travelling and experiencing different cultures. As a result, she brings a sense of ease and style to her practice, which are qualities not typically associated with dentistry.

Dr. Gelinas has meticulously planned and decorated the layout of her dream practice, taking her patients' comfort into consideration. From creating her own shade of green for the logo, to adding books and records from her personal collection to the reception area for patients to enjoy – no detail was spared to ensure a unique and positive dental experience. Sonos speakers are set to a level so patients won't hear the noise of the city; diffusers infuse the space with a relaxing scent; and televisions are provided in the treatment rooms so patients can watch Netflix during their treatment.

Walking into Gelinas Dental Studio should essentially feel like walking into a chic and relaxed home – a place you'd want to hang out. Dr. Gelinas has created "a clinic that is part of the community – where people know they will get an honest opinion based on what they actually need, not what their insurance covers."
Doctor of Dental Medicine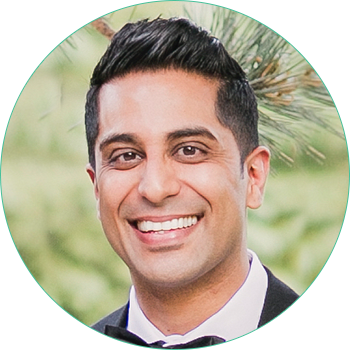 Dr. Naheed Janmohamed
Originally a resident of Vancouver, British Columbia, Dr. Janmohamed moved to the east coast to pursue his undergraduate education in Psychology & Health Studies at Queen's University in Kingston, Ontario. His journey into dentistry then began as a graduate student at the University of Sydney in Australia where he completed his Doctor of Dental Medicine (DMD) degree and held a keen interest in cosmetic and implant dentistry.

He has a strong passion for providing quality dental care and is committed to helping his patients maintain their long-term oral health in a relaxing and comfortable environment. To provide his patients with the latest and highest levels of care, he continues to advance his education and has completed hundreds of hours of structured training in General & Aesthetic Dentistry, Surgical & Implant Dentistry and Orthodontics (Invisalign®).

He is aligned as a member of the American Academy of Cosmetic Dentistry, Spear Education and the Toronto Institute for Dental Excellence. In addition, he also holds membership with the Royal College of Dental Surgeons of Ontario and the Ontario Dental Association.

When he is not in the clinic, he enjoys golf, photography, and travelling the world!
Doctor of Dental Medicine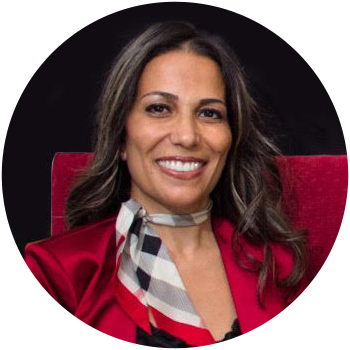 Dr. Ghada Ibrahim
Dr. Ibrahim did her undergraduate and dental degrees at the University of Toronto and graduated with honours in 2010. She then moved to Northwestern Ontario to work for the aboriginal communities where she did extensive paediatric dentistry in a hospital setting under general anesthesia. She has travelled and provided dental services in 23 aboriginal communities.
Dr. Ibrahim has owned two dental clinics in Thunder Bay and Dryden and worked there for over 10 years. There she gained experience in surgery, cosmetics, prosthodontics, and restorative dentistry. Patients will love the attention she takes when providing care in all aspects of their treatment.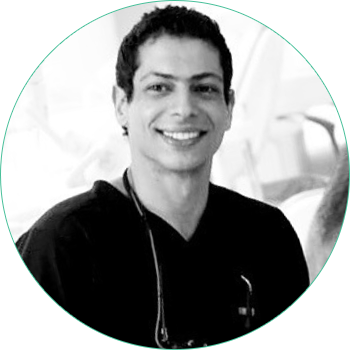 Dr. Shereif Zareif Tawfik
Dr. Sherif received his bachelor's degree in dental surgery (BDS) and ​Advanced Education in General Dentistry (AEGD) training from MSA University in Cairo, Egypt. He has done extensive research in implants as they relate to dentistry. Dr. Said was an operator and associate at the Periodontal Prosthesis Clinic with his father, Dr. Yousri Z. Said, and currently is both a diplomat of the American Board of Periodontology as well as a fellow of the Royal Colleges of Dentists of Ontario.

He lectures both locally and in the United States, maintaining positions in both private practice and academia in the fields of Periodontics & Implant Reconstructive Dentistry.

He is currently one of the only clinicians who specializes in minimally-invasive esthetic approaches for regenerative and cosmetic procedures. In addition to dental implants, Dr. Said also works on gummy-smile correction and soft tissue grafting – cosmetic fixes that allow his patients to perfect their smiles and, in turn, show them off more.
Kari
Kari started off as a Level I & II Assistant, and after two years she decided to pursue her dream of becoming a dental hygienist. She moved to Red Deer, AB for a summer and worked as a Safety Supervisor – expanding her knowledge of health and safety. Kari then went on to graduate from the Canadian Academy of Dental Hygiene in 2014. Since joining the team, she has made it her goal for every patient treated at the Studio to feel comfortable, knowing that they've received the highest level of care. 
Kari enjoys giving back to the community and helps out at many volunteer events, her favourite being Health Mission Outreach. Kari's passions outside of dental hygiene are learning about nutrition, natural medicine, psychology, fitness, and being an advocate for overall health and wellness. Kari loves being outdoors, travelling, painting, spending time with family, friends, and her fiance, who is a dentist (which comes in handy when Kari's asked any dental related questions!).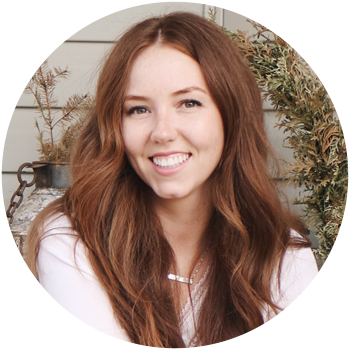 Sydney
Sydney is originally from a small town just outside of Edmonton, Alberta. She previously worked as a Dental Assistant for 5 years before her ambition and drive led her to Toronto to continue her education in Dental Hygiene. Sydney studied at the Toronto College of Dental Hygiene and Auxiliaries and graduated with honours. She fell in love with the culture and pace of the city and decided to officially make it home.
Sydney is extroverted and enjoys creating bonds with patients, which in return makes for a relaxing easy-going environment. When she is not in the studio you can find Sydney running Lake Shore, practicing her down dog, or running her small business. Sydney is excited to be a part of the team at Gelinas Dental Studio and looks forward to meeting you!
Jasmine
Jasmine graduated Levels 1 & 2 of dental assisting back in 2021 and has since then explored the dental field. From beginning at an orthodontic clinic to general dentistry she felt as if this was her calling. She loves having the ability to help others, communicating with patients and is always looking for a chance to learn something new.
Since recently moving to the city, she has discovered lots of exciting activities. In Jasmine's free time, she likes to venture out and go to different local book stores, vintage clothing shops, and art galleries.
Charlotte
Charlotte started her educational journey at The University of Western Ontario with a scholarship of academic achievement. She began studying urban planning with a minor in women's studies and social justice. Along the way she found her passion for healthcare, and made the transition to Anderson College of Health and Technology. There she graduated as a Level II dental assistant on the dean's list in 2021.
She has maintained her passions for women's rights, social justice, and mental health; taking many courses in CBT and joining as a member of the Canadian Listeners Society in 2020. Charlotte hopes to blend her dental knowledge with her compassion and understanding to make patients as comfortable as possible while visiting the office.
Priscila
Priscilla studied Social Communications with a degree in Journalism in Brazil, moving to Canada nearly a decade ago. After falling in love with a Canadian and teaching herself English, she decided to stay here and continue her education in Dental Assistance, graduating in 2016. Her bilingualism has been very helpful among our Portuguese-speaking clientele, and as she has been with us since the Studio's opening, Priscilla takes on a fundamental role among our staff.

When Priscilla isn't at the office, she is spending time with her husband, going to the movies, or cycling around new areas of Toronto!
Hannie
Hannie was first introduced to the dental world when she did her grade 12 co-op in a dental office and has since been in the dental community for 6 years. She quickly fell in love with the field and continues to harness new skills in both dentistry and patient relations. 
When she's not at the clinic, Hannie enjoys a good adventure. She also likes exploring new restaurants and trying new food with friends and family. She is currently studying for her dental entrance exam!